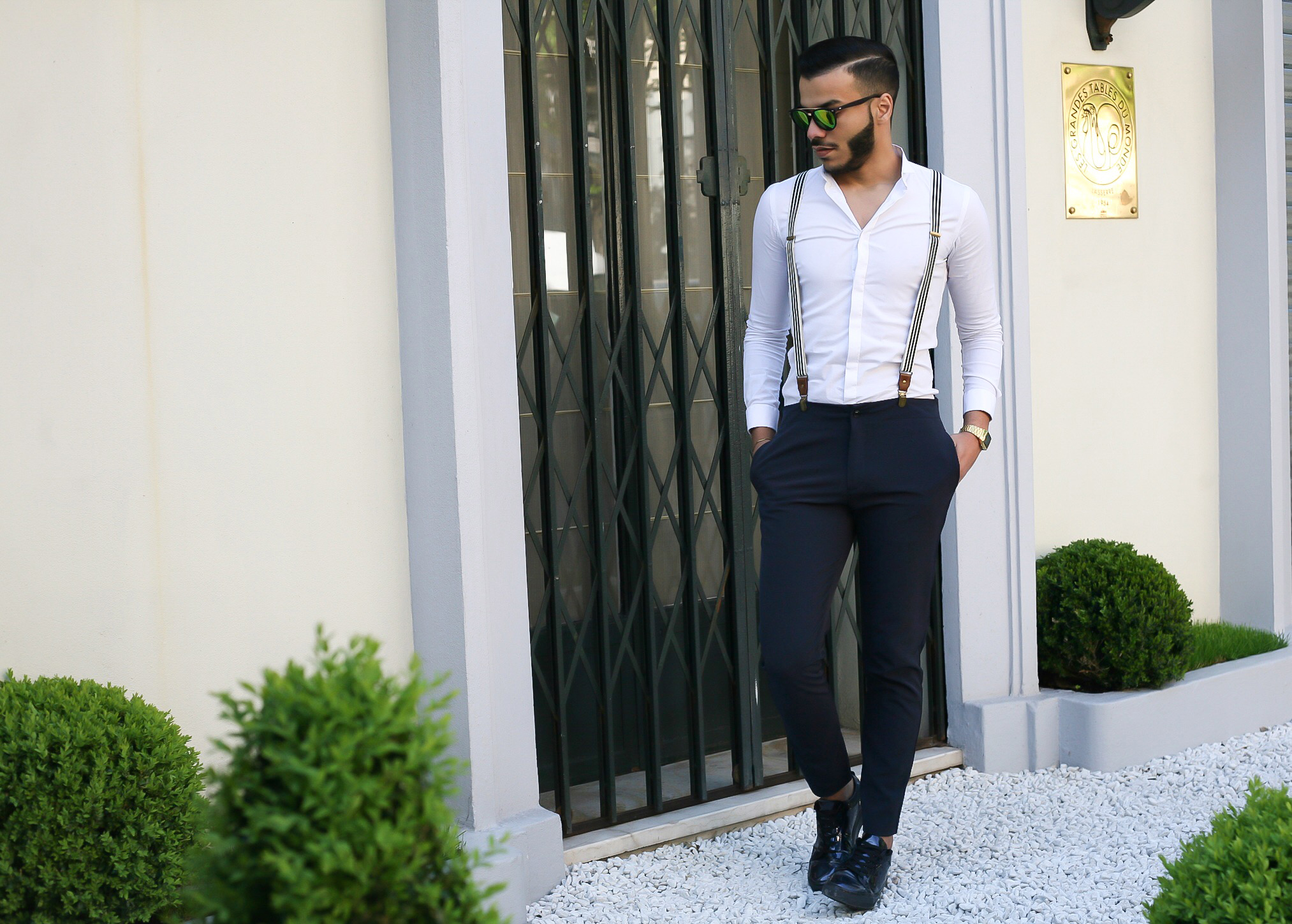 Hey guys, what's up? I'm good I'm good,
Really happy because i went reconciled with my best friend DAMY (GAMINE-DE-PARIS)!
Two months without talking to her .. without telling her … hard to explain but she means everything for me <3 <3
and what better style if not the Italian style to go meet my super fashion blogger ?
To be honest this is very much "sicily style" which is even more typical because most recognized and rooted in Italian culture.
The particularity of a good "sicily style" are: the cap in the first place, the straps also symbol of Italian style, the pinstriped trousers (here in the revised version of course) and a classic leather shoes, also in a more modern way here. I hope you enjoy the pictures !
Mamma miaaaaaa !!!!!
See you soon <3