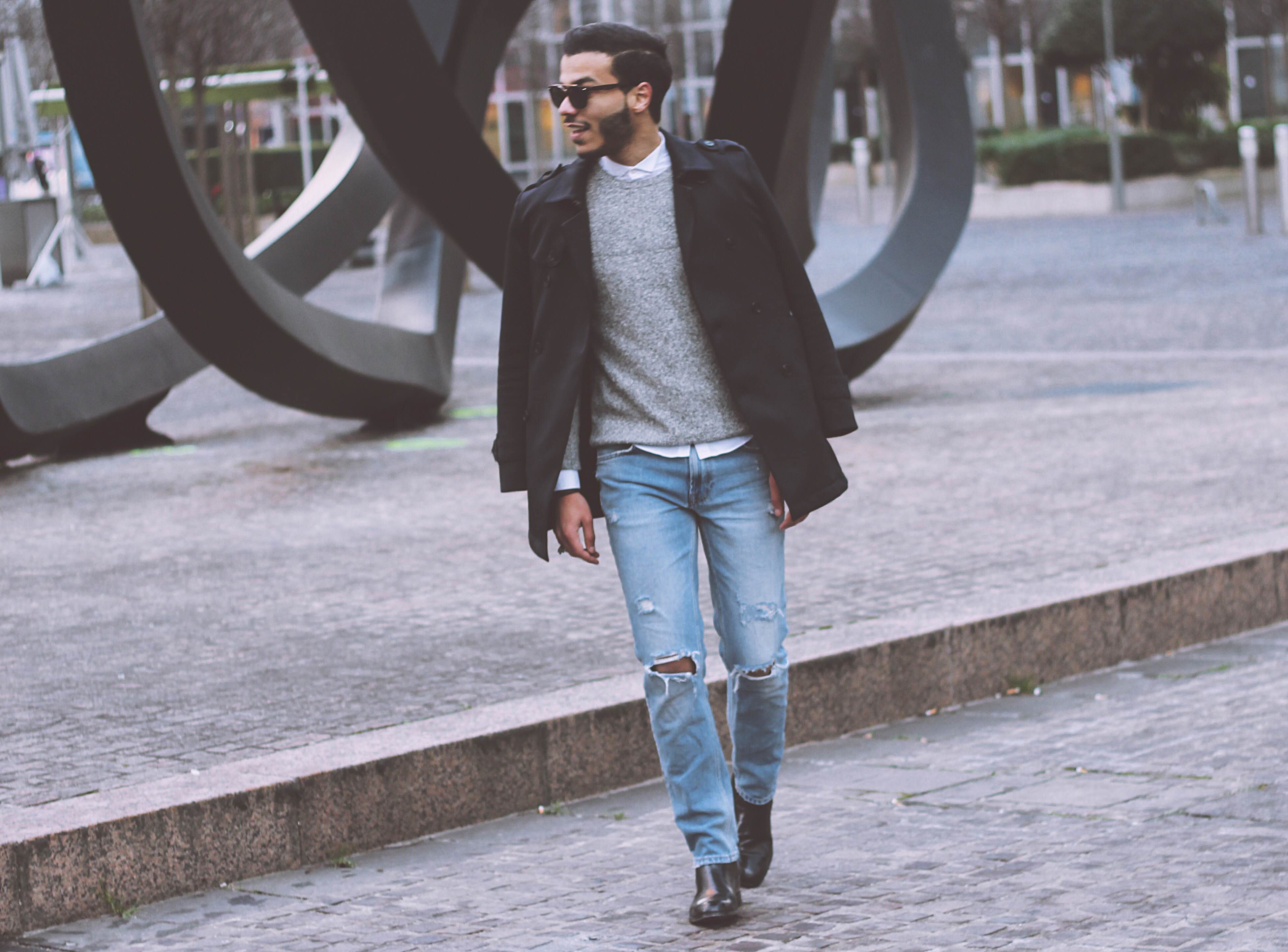 Hey guys what's up!? 😀
Hope you start your week in beauty ….
I'm presenting you today this outfit that looks classy at first sight, but If you look closely I'm actually wearing a mix of jeans, Chelsea boots, shirt, sweater, and black coat, which makes it perfectly casual.
I think everything matches perfectly together, don't you think ?!
With Love
P.M